Welcome to the new Hillbilly Jim Official Website!  Folks, I'm real proud of my new book: HILLBILLY JIM: The Incredible Story Of A Wrestling Superstar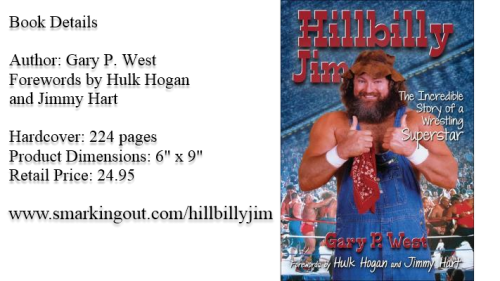 I'm not much on computers, folks .. this page is set up by my good buddies at the Kentucky Blues Society.  All my pictures, my whole life story is in my book, appreciate it if you'd buy a copy.  I say all I got to say every week on my SiriusXM Radio Show .. check it out.
If you want to book me for a good payin' gig .. or just send me money for no reason .. email kyblues@gmail.com .  They'll get your info to me .. and I'll get back to you. Appreciate you thinking of me ..